Contact A.C. Waring & Associates for Bankruptcy & Debt Help in Edmonton, Central & Northern Alberta
Our staff at A.C. Waring & Associates is ready to help you get out of your financial difficulties. No appointments are necessary! Walk in anytime or call our office Monday through Friday at 780-424-9944, or dial us toll-free in Alberta at 1-800-463-3328 and we can discuss your situation.
A.C. Waring & Associates have been Licensed Insolvency Trustees and trustees in bankruptcy for over 25 years.
No Appointments Necessary
Whether you're seeking help with your finances or possible alternatives to bankruptcy, our Licensed Insolvency Trustees can help you. No appointment is ever necessary to receive a free consultation or financial advice. Just stop in.
Free Consultation
Are you concerned about where you stand financially? The last thing you need is to pay good money in your search for the right trustee or credit counselling professional.
At A.C. Waring & Associates, our consultations are always free. This ensures you are confident with our team before you make any investment in our services. A free consultation is a great way to evaluate your financial situation and determine the best course of action.
Let us help you climb out of debt—come visit A.C. Waring & Associates today!
We can help you:
STOP debt collectors
STOP lawsuits
STOP foreclosures
STOP repossessions
STOP wage garnishments
(All are subject to your circumstances.)
Find Debt Solutions From a Bankruptcy Trustee in Edmonton
If you're over your head in debt, it can feel overwhelming with no way out. Whether you are a business or an individual, this feeling of overwhelming debt, stress, and tension can be the same. But you don't have to deal with it alone, nor feel there is no hope of getting out.
To find a Licensed Insolvency Trustee dealing with The Bankruptcy and Insolvency Act, as regulated by Innovation, Science and Economic Development Canada (ISED), thousands of Edmonton debtors have turned to A.C. Waring & Associates. Here you are provided with numerous options, including filing for bankruptcy, where we give you the tools and advice needed to get back up on your feet again.
Our Edmonton bankruptcy trustees deal with the Bankruptcy and Insolvency Act, as regulated by Industry Canada. Therefore, thousands of Edmonton and area residents have turned to A.C. Waring & Associates for help getting out from under their debts. We have professional bankruptcy trustees who have the necessary experience to advise you.
Know Your Options
Here at A.C. Waring & Associates, we provide you with numerous options to get you on your feet again:
Filing for bankruptcy
Budgeting
Consolidating debt
Restructuring debt
Consumer Proposals
Corporate Proposals
Debt repayment planning
Talking to a professional during a free consultation about your understanding of your debt situation and the requirements of insolvency proceedings is a way to take the first positive steps to resolve your debt crisis. We can help analyze and assess your financial situation, and our professionals will help you with the course of action needed as per your circumstances.
Help at A.C. Waring & Associates: Your Edmonton Licensed Insolvency Trustees
If you live paycheque to paycheque or avoid debt collectors, it might be time to call for help. At A.C. Waring & Associates, our Edmonton bankruptcy trustees will guide you toward the best workable debt solutions for you.
For guidance on how to manage your debts and finances, whether or not to consolidate loans, create a creditor proposal or talk about the pros and cons of bankruptcy, contact us today. We'll help you get the information you need to turn your situation into action.
Our trustees are professionals licensed to help you develop a personalized plan for debt resolution and management. After setting up an initial credit counselling interview, by appointment or drop-in, we'll discuss your situation and schedule follow-ups as needed. If your financial problems result from your inability to repay debts, we will help you form an appropriate debt management plan to get you back on your feet.
If you feel overwhelmed at the thought of your financial situation, it may be time to give us a call. And when it comes to a financial crisis, you want a team of Edmonton bankruptcy trustees and credit counselling professionals qualified to help. The experienced staff at A.C. Waring & Associates will help you take control of your financial problems starting today!
Where To Find Us
Find us in the First Edmonton Place building on the corner of Jasper Avenue and 107th Street, behind the Corona LRT Station. Street meter parking is available along Jasper Avenue as well as 106th and 107th Streets, and paid surface parking is off of 106th Street, and underground parking for First Edmonton Place is off of 107th Street.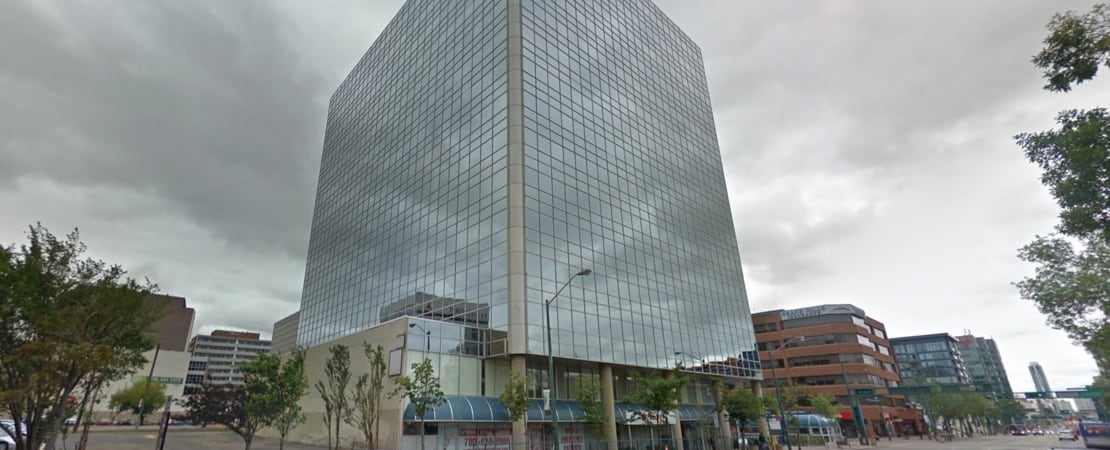 A.C. Waring &
Associates Inc.
First Edmonton Place
410-10655 Jasper Ave NW

Edmonton

,

AB

T5J 3S9
Hours Of Operation
Monday

:

8:30 AM

–

5:00 PM

Tuesday

:

8:30 AM

–

5:00 PM

Wednesday

:

8:30 AM

–

5:00 PM

Thursday

:

8:30 AM

–

5:00 PM

Friday

:

8:30 AM

–

5:00 PM

Saturday

:

Closed

Sunday

:

Closed