Contact A.C. Waring & Associates for Bankruptcy & Debt Help in Edmonton, Central & Northern Alberta
Our staff at A.C. Waring & Associates is ready to help you get out of your financial difficulties. No appointments are necessary! Walk in anytime or call our office Monday through Friday at 780-424-9944, or dial us toll-free in Alberta at 1-800-463-3328 and we can discuss your situation.
A.C. Waring & Associates have been Licensed Insolvency Trustees and trustees in bankruptcy for over 25 years.
No Appointments Necessary
Whether you're seeking help with your finances or possible alternatives to bankruptcy, our Licensed Insolvency Trustees can help you. No appointment is ever necessary to receive a free consultation or financial advice. Just stop in.
Free Consultation
Are you concerned about where you stand financially? The last thing you need is to pay good money in your search for the right trustee or credit counselling professional.
At A.C. Waring & Associates, our consultations are always free. This ensures you are confident with our team before you make any investment in our services. A free consultation is a great way to evaluate your financial situation and determine the best course of action.
Let us help you climb out of debt—come visit A.C. Waring & Associates today!
We can help you:
STOP debt collectors
STOP lawsuits
STOP foreclosures
STOP repossessions
STOP wage garnishments
(All are subject to your circumstances.)
Find Debt Solutions From a Bankruptcy Trustee in Northern Alberta
Need a professional debt consultation and considering filing for a Consumer Proposal or bankruptcy? If your credit is over the top and debt collectors are calling, you should talk to us. Whether you are trying to prevent bankruptcy or require formal assistance to manage some difficult times successfully, we can help you.
We know that solving financial problems in Northern Alberta can be stressful, but with the right guidance, it's not impossible to come out with your head above water.
Debt issues in Northern Alberta are challenging. Our Edmonton team has years of experience seeing individuals, families, and businesses face the uncertainty it brings. When you're overwhelmed by financial pressure, turning to the trustees from A.C. Waring & Associates could be the relief for which you and your finances have been longing.
Get Debt Help From Our Edmonton Team
The Bankruptcy and Insolvency Act of Canada sets out proceedings for citizens to formally deal with their debts. At A.C. Waring & Associates, we're committed to your financial well-being, and your protection is our priority. We care about guiding you through the regulated proceedings to deliver dynamic debt help in the region.
Consider a Consumer Proposal
Begin by calling one of our representatives today for a private consultation. The first part of dealing with debt is discussing your financial circumstances. Once we have a picture of your situation, we can advise you on your financial options, whether they be creditor negotiations, a Consumer Proposal, personal proposal, bankruptcy proceeding, debt and credit consolidation, or other options.
We assist small companies as well as private individuals in their debt solutions. We want to find solutions for you, whether or not they include a personal or corporate bankruptcy. Debt overload is a problem, but it doesn't have to be a permanent end to your finances—we will help you consider your alternatives. A.C. Waring & Associates can help you start a new beginning.
Contact our Edmonton office at 780-424-9944.
Where To Find Us
Find us in the First Edmonton Place building on the corner of Jasper Avenue and 107th Street, behind the Corona LRT Station. Street meter parking is available along Jasper Avenue as well as 106th and 107th Streets, and paid surface parking is off of 106th Street, and underground parking for First Edmonton Place is off of 107th Street.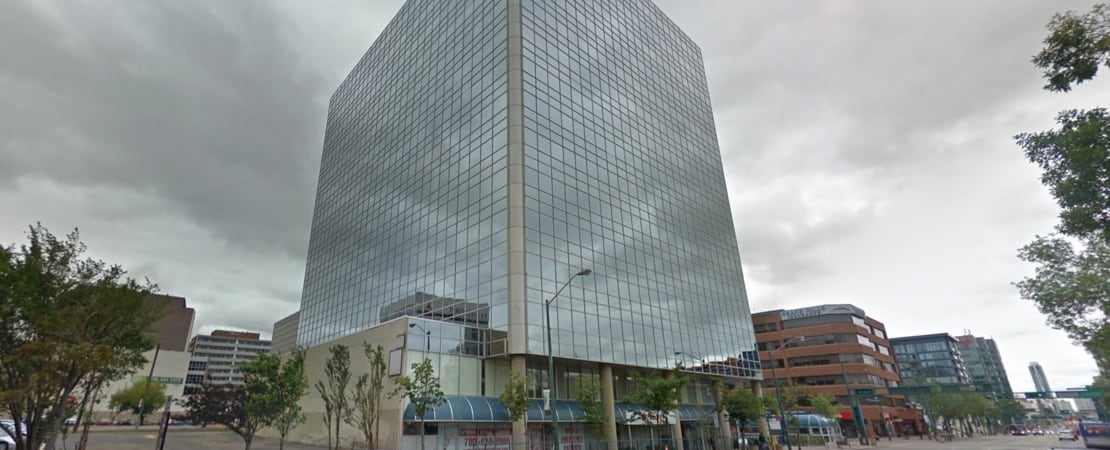 A.C. Waring &
Associates Inc.
First Edmonton Place
410-10655 Jasper Ave NW

Edmonton

,

AB

T5J 3S9
Hours Of Operation
Monday

:

8:30 AM

–

5:00 PM

Tuesday

:

8:30 AM

–

5:00 PM

Wednesday

:

8:30 AM

–

5:00 PM

Thursday

:

8:30 AM

–

5:00 PM

Friday

:

8:30 AM

–

5:00 PM

Saturday

:

Closed

Sunday

:

Closed