Running your own business can be one of the most rewarding and self-actualizing decisions you can make, but it comes with many responsibilities. And with these responsibilities come expenses, and with expenses often comes debt.
For new Alberta business owners, the future looked bright as there was a 27.9% drop in business bankruptcies in 2021 compared to 2020. However, it's still important to know that almost half of all small businesses fail within their first 10 years because of the competitive environment and the fact that they usually don't have enough capital to keep operating.
The cost of hiring employees, buying or manufacturing products to sell, or owning a storefront is often much too great for a person to cover on their own. Getting a small business loan is a common and logical decision people will make to get their business off the ground.
But business loans are like any other loan, and failing to make your payments could result in debt enforcement proceedings and the need to consider filing a commercial proposal or perhaps even bankruptcy. Of course, every case is different, so make sure you speak to our team if you run into difficulties. We can help advise you on your financial and debt management concerns.
Signs Your Business Is In Financial Trouble
If you notice any of these indicators, you may be able to address them quicker with the help of professional financial advice or by changing your business strategies. If bankruptcy seems inevitable, filing before your creditors seek judgment may help reduce legal expenses and other turmoil.
Common stress indicators may include:
Inability to pay staff or afford new inventory
Taking out more loans or relying on new investors to keep afloat
Decreasing quality of life
The Difference Between a Business & a Corporate Bankruptcy
Personal bankruptcy and proprietorship bankruptcy are essentially the same processes: debts and assets are treated the same as the owner's own, even if they are shared between several partners in the case of a partnership. You will be discharged from most unsecured debts, and depending on your income, you may need to pay off a portion of your debt with surplus income payments. The secured creditors will realize on their security and file an unsecured claim for the balance owed. .
During a period of 9 or more months, there will be a stay of proceedings where creditors will not contact you for payments, and your wages will not be garnished.
Incorporated businesses are seen as separate legal entities unlike proprietorships and partnerships. All of the corporate assets will be liquidated. These are complex cases and, unlike A. C. Waring & Associates Inc., not all Licensed Insolvency Trustees take on corporate bankruptcies.
What Other Options Are There?
If you've heard of business bankruptcy, you might have also heard about commercial proposals and receiverships.
These options may make sense depending on certain situations, and they could help avert bankruptcy. However, secured creditors usually need to be on board before any commercial proposal is presented to the unsecured creditor.
Commercial Proposals
If your business is struggling with debt one option is for it is to file a Commercial proposal also known as a Division I proposal. Commercial proposals are created with the help of a Licensed Insolvency Trustee wherein a plan is created to provide your creditors with funds to pay off a portion of the corporate debts.
Receivership is a process where a secured creditor appoints a receiver to liquidate the assets. This process can occur in conjunction with bankruptcy, or it may happen even when the business isn't bankrupt.
There are both private and court appointed receiverships. The receiver is only responsible for recovering the secured creditors' loan. If your corporation still isn't able to pay off unsecured creditors following receivership, the corporation may still need to file for bankruptcy.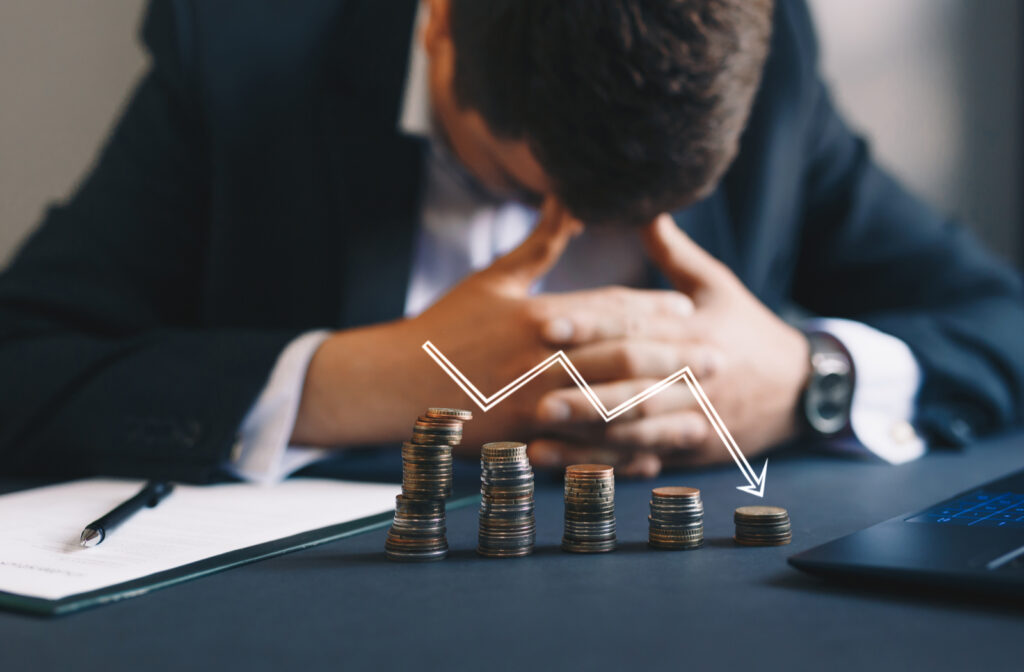 Can The Business Continue?
Even in the face of large debts, the decision you make to pay creditors may determine if your business can continue into the future.
You may be able to continue your business enterprise if the court and your creditors accept your commercial proposal or if receivership allows you to pay off the secured debts by selling assets. If your corporation goes bankrupt, the business is at an end. Corporate bankruptcy is sometimes referred to as the 'funeral proceeding' of the corporation because, in law, it ceases to exist upon the filing.
When Can You Start the Bankruptcy Process?
If your business is already struggling with debts you can file a bankruptcy to stop the losses.
Notwithstanding the provision to petition a corporation or individual into bankruptcy, creditors do not do so ordinarily because they do not want to be liable for the costs. Typically secured creditors will appoint a receiver. Unsecured creditors must often just sue the corporation and register a judgment against its' assets.
If you're considering a business or commercial proposal or bankruptcy and want to know what your options may be for managing and paying off looming debts, get in touch with our trustees at A.C. Waring & Associates today.
Talk to us. We can help.